What I sell: Almost anything!! Almost... I have sold commercial equipment, cars, homes, and entire contents including fine furniture, French antiques, mid century modern, glass, china, figurines, pottery, silver, paintings, jewelry, toys and collectibles, advertising and nostalgia, country store items, photography, ephemera, and so much more.
What areas do I service? Almost anywhere!! I operate out of the Milton area which is central to Toronto, Halton and Niagara, as well as the Guelph, Kitchener and Waterloo areas. I have traveled and conducted sales throughout Ontario. Give me a call to discuss your needs.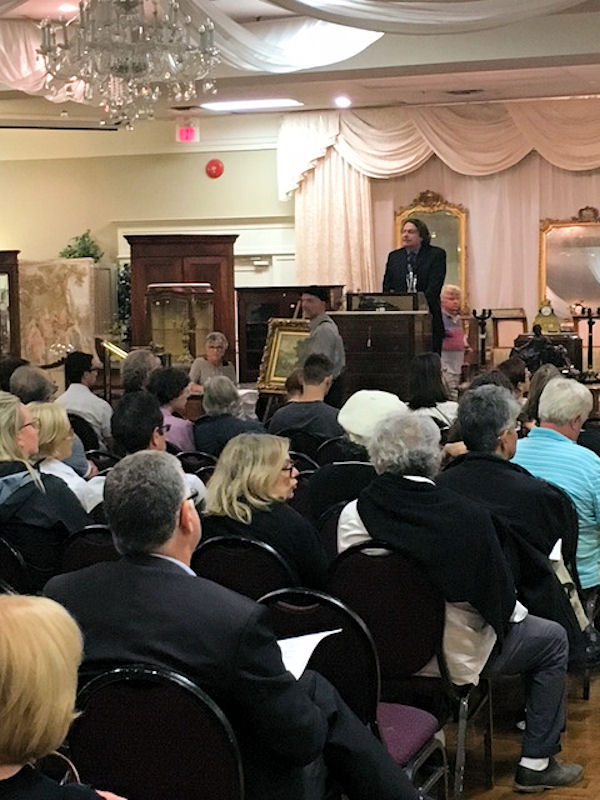 Live auctions: Live auctions can be held on-site at your home or business or at an established auction hall. There are advantages to both situations, but I can asssess the property and give you the best options. Certain items will sell better on-site but not all residences can be suitable for a live auction. Online auctions: Expose your items to the world through online sales. Sell your items live in the room and online simultaneously or just online through the medleyauctions website. Medleyauctions also offers a "For Sale" section which can help in setting a price on your items instead of taking the risk of a live auction. Content sales: Content sales have an advantage of being able to set the price on items rather than selling items to the highest bidder via auction. Another benifit is being able to sell some items that would not sell at an auction hall while also saving moving costs. This can be a good alternative to sending an entire house contents to auction. Appraisals: I offer all types of appraisals for probate insurance and fair market value. I also offer competitive rates. Call for more information. Junk removal: Yup, I'll do this too. In most cases, the goal is to get the home empty for selling. The importance is to get the value out of the home where most of the value of the estate is. I can clear the "junk" and even help you stage your home for placement on the real estate market. I will make sure you get the most value out of what is sellable and minimize what goes to the dump. Charity Auctions: I have worked with several worthwhile causes, among them Reach for the Rainbow, the Milton Hospital, Canadian Mental Health Association, M.S. Society, Violins for Violence, and many others. I can assist you in your fundraisers and fundraising events and get the most money possible for your cause or charity while ensuring that your attendees have fun while we do it!
Let me put my experience and knowledge to work for you. I'll make it easy!!