Welcome to Medley Auctions
With over 20 years experience in the auction industry, Medley Auctions has been conducting antique and estate auctions, 20th century auctions and French antique auctions throughout the GTHA, in Southern Ontario.
It can be overwhelming  at times, having a house full of stuff and not knowing where to start.  I can take that stress away.  I offer complete estate and downsizing services and make it easy.  I assess your situation and needs and recommend the best approach for selling your items, the best way possible, to get the best dollar for you at the lowest cost possible.  Learn more about Medley Auctions Services.
While most of our auctions are held at At Hume's Auction Farm, 9313 Esquising Line (4th Line) Milton, please be sure to check our auction listings and email notifications carefully, as there are occasions that some auctions may be held "on location." Please click here for directions.
WATCH FOR LIVE & ONLINE AUCTIONS
Coming in 2017
Estate and Fine Art Auction
Wednesday, Nov. 22nd, 2017
Start time: 5 pm. 
Previews Tuesday Nov. 21st from 5 – 8 pm. And Nov. 22nd 2 pm – 5 pm.
At Hume's Auction Farm
9313 Esquesing Line (4th line) Milton
Partial list to include:
Pair of French style kidney shaped side tables, Carved Chinese side table with marble top, mah. side table, walnut cabinet, Bradley & Hubbard 8 panel slag glass table lamp, B & H slag glass oil lamp (adapted to electric), cranberry banquet style lamp, oil lamps, 8-10 hand woven area rugs from small to full room size, Paintings by Henry Moore, W. Hartson, H. B. Martin, H. L. Mauren, Percy Lancaster, G. Goodall, Guido Odierna, T. Appleton, W. Ashton, W. Gelder, W. B. Wollen, G. A. Williams, et.al.; miniature portrait of gentleman, etchings by Robert Hills, engravings, selection of Canadian silk screens, large assortment of art books, Inuit carvings, Remington bronze bust of Native warior, Pottery & Porcelain to include Moorcroft "Orchid" vase, lg. "Hibiscus" bowl and sm. flambe bowl, pair lg. Dresden figural compotes, exc. hand painted Sevres dresser box and pair of lg. bronze mounted urns, Doulton Hannah Barlow cow vase, Royal Crown Derby Imari cheese dish, tea pot and cups & saucers, large Wedgwood dinner set, partial Minton set, Doulton figures incl. "The Moor", Royal Worcester, Austrian figural tobacco jar, pair portrait vases, Limoges dresser box, et.al. large selection of fine crystal, pressed glass, Japanese blue & white charger, 2 Korean Buncheong vases, Chinese vases, Jewelry to incl. gold pendant w/ amethyst, 10k gold chain w/ citrine pendant, 18k gold pendant w/ diamond, small gold and emerald pendant, 10k men's gold ring w/ red stone, large selection of costume jewelry incl. Shermann brooches, D & E Juliana, Weiss, Nina Ricci, Crown Trifari, etc., large assortment of silver jewelry, et.al; 18k gold hunter case pocket watch, Silver and enamel pocket watch; nice crystal clock w/ hand painted enamel decoration, Conway Stewart pen set in box, De La rue & Co. Onoto-Magna fountain pen and others, French enamel dresser box, Silver including pair of Georgian table spoons by P & A Bateman, pair of Georgian stuffing spoons, sauce ladle, Georgian berry spoons, sugar shovel by W. Bateman II, large silver bowl w/ ornate open cut work and 2 smaller bowls, Georg Jensen "Cactus" sugar tongs and fork & spoon, "Acorn" pattern cheese scoop, silver vanity pieces, et.al. silver plate Daffodil pattern flatware set; Plus exc. French Nap III Bouille decanter tantalus set w/ etched glass ware, small carved totem pole; 19th c. carved architectural panels, Iroquois C.W. and Picton C.W. crocks; vintage Valentines cards; Cameras and photography to incl. selection of Leica lenses, Leica camera w/ lens, Leica developing equipment, other vintage cameras and photo albums; photo of the Captain of the Carpathia (Titanic survivor rescuer) 50th anniversary Barbie (1 of only 100 made for dealers at 2009 convention); vintage tin Disney toys, Marx train set in box and other train items, vintage slot car set in box, cap guns, 1st edition graded comics incl. "Star Wars Droids" (9.6), "All New Yang", "Prince Namor, The Sub-Mariner", "Omac", and other vintage comics, cast iron mechanical banks "Speaking Dog" and "Tammany",  European antique telephone, R.C.A.F. compass in box; Toronto Firefighters buttons, primitive scale and other iron pieces, wood carved decoys and birds, sports items incl. autographed photos of Guy Lafluer & Jean Beliveau, Robbie Alomar autographed bat, and much more…
Ladies and Gentlemen:  This is an excellent sale with a great variety of quality, unusual, and interesting items.  Part of the sale can be bid live on line at Liveauctioneers and see lots of photos of the entire sale at www.medleyauctions.com
Terms: Cash, Visa, M/C, Interac. 13% Buyer's Premium 3% discount for cash and Interac payments.
For sale info. by fax or phone:
Jon Medley Auctioneer 905-691-4991
www.medleyauctions.com  medleyauctions@hotmail.ca
Approx. 200 lots available for online bidding at Liveauctioneers: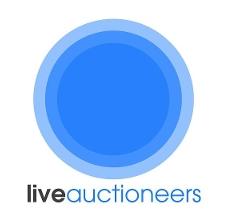 CLICK HERE
Preview of Nov. 22nd, 2017 Auction